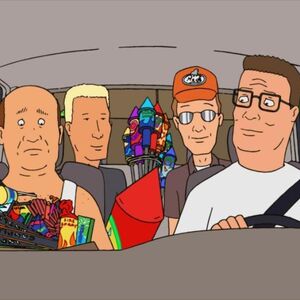 Born Again on the Fourth of July originally aired in 2009 and is an Independence Day episode of the animated sitcom King of the Hill.
The Fourth of July is around the corner, and the people of Rainey and Milton Street compete against each other to see who can have the better fireworks show. Meanwhile, Bobby finds spiritual salvation when he goes to Lucky's church.
External Links
Edit
Ad blocker interference detected!
Wikia is a free-to-use site that makes money from advertising. We have a modified experience for viewers using ad blockers

Wikia is not accessible if you've made further modifications. Remove the custom ad blocker rule(s) and the page will load as expected.