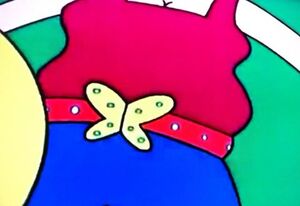 Mother's Day is the Mother's Day episode of the teen sitcom Girlstuff/Boystuff.
The guys are desperate to find Mother's Day presents. They seek the girls' help. The girls agree to meet up with Simon and Ben in front of the Makeup Barn to help them pick out presents for their moms. While they wait for the girls, Ben and Jason compete for the cute girl in Makeup Barn working behind the counter. Meanwhile, Hanna and Reanne discover that a totally cute, one of-a-kind belt that Hanna had put "on hold" to buy in Urban Angst is out on the sale rack again! Before Hanna has a chance to reclaim the belt, she finds out that Talia is trying it on! Talia begs Hanna not to make a scene because she's actually trying it on for Colin, who's looking for a present for his mom.
Ad blocker interference detected!
Wikia is a free-to-use site that makes money from advertising. We have a modified experience for viewers using ad blockers

Wikia is not accessible if you've made further modifications. Remove the custom ad blocker rule(s) and the page will load as expected.